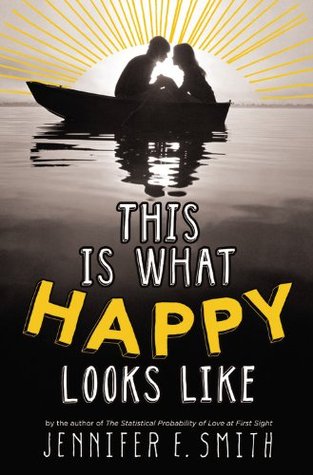 I picked this up because it looked like a cute light read, and I got what I wanted.
Graham Larkin, a teenage movie star living in LA, and Ellie O'Neill, a wallflower from a small Maine town, become accidental pen pals after Graham mistakenly sends Ellie an email about his pet pig (so cute – and how I wish the pig was featured more!). Over a short period, they send each other witty emails and never think that they'll meet the person on the other end. Until Graham decides email isn't enough and tracks down Ellie's small town, convincing his producer's that it's the perfect location to shoot his next film in.
Of course, it unfolds from there into a typical romantic comedy with mistaken identities and embarrassing family secrets, except in the eye of the paparazzi (and the reader). But Graham and Ellie are both cute and believable, with their courtship being incredibly realistic for today's digitally-focused teens (except for Ellie not knowing what a whoopie pie is – does she not have Google?! Or taste?! They're amazing!) as they attempt to transition from an online relationship to a real world one.
The secondary characters were less engaging – Ellie's best friend Quinn is not very supportive, nor is her mother. Graham's parents aren't very present, which lends itself to the plot, as does the varied movie set colleagues he deals with. As I mentioned, the pig would've livened it up as their flirtatious discussion about him was a delightful introduction to their relationship, but rightfully the focus was on building the connection between the romantic leads.
Honestly, as long as Hollywood is in the spirit of making YA novels into movies, this would be a good one – with the added meta-ness of including a movie within a movie!
3 Stars