I just wanted to give y'all a quick idea of what I'm reading this weekend. Honestly, neither of these felt like they could be a full review so I'm lumping them together in case anyone's interested in either:
Guys, there's like no books about the Maya. Literally this is basically the only one I could find to give me a comprehensive overview of the civilization and all the dirt about the archaeological finds at the most important ruins; however, it reads like a textbook, albeit one from like eighth grade that still has pictures. If you're at all interested in the topic, Coe may be dry but he is your guy.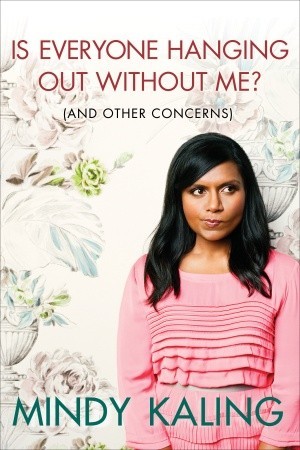 Is Everyone Hanging Out Without Me? (And Other Concerns) by Mindy Kaling
This is a question I've asked myself before, and I do like Mindy, who is one of the few Indian-American actors out there. Her book is very colloquial as if you're gossiping with your friend Mindy over wine and cheese. But unfortunately that's actually a detriment because it's all over the place – sometimes funny, other times wtf.